Introducing the community for dyscalculics, parents, teachers, therapists: the Dyscalculia Blog forums!
Just opened to our readers, the forums are a space for discussion, for learning, for support. Please feel free to introduce yourself to other readers and also to let us know what you think of the forums and the blog in general. As we mention in the general discussion forum:
We want the blog readers to shape this community, to make this into a forum that lets their voices be heard. Please share your ideas as to what the site should be, what content on the blog resonates you, what types of interactions you are looking for in the forums. (Register now to start posting)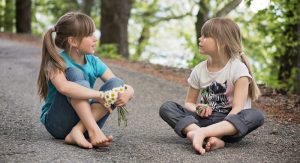 We have created separate threads for teachers to share their knowledge and for parents to connect over their experiences. And, of course, a place where dyscalculics can talk with each other and the wider community on the ups and downs of having dyscalculia. What other topics would you like to see covered?
Our community is just getting started. We would be thrilled if you would check out the forums yourself and invite others to join the discussions. If you have a Facebook account just click here to share the forum link in your status update. If you're on Twitter, feel free to click below to share the forum link directly via a tweet from you.
Our Dyscalculia Forums
Click To Tweet