Dyscalculia conferences do not come around too frequently. For readers who can make it to the U.K., more specifically to Longborough, early bird tickets are still available for Dyscalculia, Numeracy and Maths Anxiety in Further and Higher Education.
When: 12 April 2017
This is a one-day conference focusing on dyscalculia and maths anxiety in further and higher education. The program presents recent research in the field as well as draws on developments and a number of case studies.
Cost: £140 early bird until 16 December 2016
Keynote speakers are Professor David Sheffield on "Brief Interventions for maths anxiety" and Peter Jarrett on "The assessment of dyscalculia and maths learning difficulties".
Where: Longborough University, Longborough, U.K.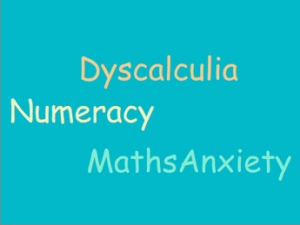 There will also be a range of parallel workshop sessions and some case studies on the following topics:
Maths and statistics anxiety in higher education

Strength and Knowledge: developing self-realisation and perceived limit breakthroughs in mathematics students

Practical strategies to support students with dyscalculia/maths learning difficulties in higher education

From engineering to fine art: supporting dyscalculic students

Dyscalculia in the workplace
Interested?
Book your ticket through the Longborough University website.
Upcoming Conference: Dyscalculia, Numeracy and Maths Anxiety
Click To Tweet