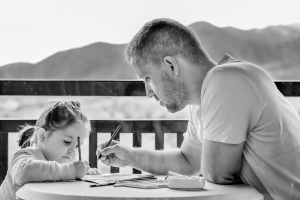 While some dyscalculics receive the support and intervention they need from their teachers and therapists, others struggle with their schools' lack of resources or awareness. In the latter case, parents of dyscalculic children may consider homeschooling if this is a legal option where they live.
Homeschooling is a challenge and a commitment, but for some families, it offers an alternative way to educate their children when more traditional schooling methods are failing. The main drive for homeschooling parents across the board remains to offer their children the best learning experience they can provide.
Why homeschool?
Homeschooling is not for everyone. It takes immense dedication from parents, especially when learning differences are involved. Dyscalculia poses particular challenges in that it is less well-known than others such as dyslexia.
For a family just beginning to consider homeschooling, this article from LD Online gives an overview of the benefits and difficulties involved in homeschooling children with learning differences. Though clearly skewed towards pro-homeschooling, the article also includes pitfalls to watch out for and advice on experimenting with different educational approaches. Read the full article here: Homeschooling LD/ADD Children: Great Idea or Big Mistake?
For a more inspirational report on one family's success with homeschooling, have a look at this article on the Yale Center for Dyslexia & Creativity website. Written by the mother of a dyslexic/dysgraphic/dyscalculic grade-schooler, the article describes the multi-sensory and diverse approach the family took to their son's education.
Online community
For those just embarking on the homeschooling journey with a dyscalculic child, reaching out to other families in the same situation can be crucial for sharing resources and encouragement. Online blogs and forums can provide the virtual equivalent of a family's local homeschooling community, increasing the support available.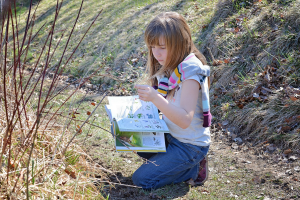 For extensive advice from someone with first-hand experience in homeschooling kids with learning differences, make Homeschooling With Dyslexia your first point of call. Founded by a homeschooling mother of eight children, seven of whom are dyslexic, the blog also includes information and resources on dyscalculia. Check out the post Understanding Dyscalculia for a first overview of the topic and then go through the resources in the category dyscalculia. Leave a few comments and start connecting with other families.
Online forums and message boards offer other opportunities for sharing experiences and advice. You can find information on almost any topic related to homeschooling, including supporting a dyscalculic child. If you want specific advice on dyscalculia head over to the Dyscalculia Support Group for hints and tips from other Dyscalculics and professionals.
Resources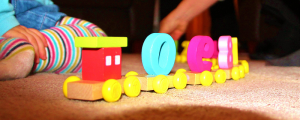 Part of homeschooling is the freedom to experiment with different resources until a dyscalculic child has the curriculum that best supports and suits them. Need a starting point? Learning Abled Kids has a list of math curricula for dyscalculia and how these programs can fit into homeschooling.
For books, magazines, and newsletters aimed at parents of homeschooled children with special needs, check out this resource list from A2Z Homeschool.
Over to you!
Are you new to homeschooling a dyscalculic child? Or perhaps you have years of experience as a homeschool parent to a student with special needs? Introduce yourself and share your own tips and resources in the comments below!